Crypto Address Crawler System
Our Crypto Address Crawler System collects data from malicious and non-malicious crypto addresses using our internally-developed syllogism algorithms.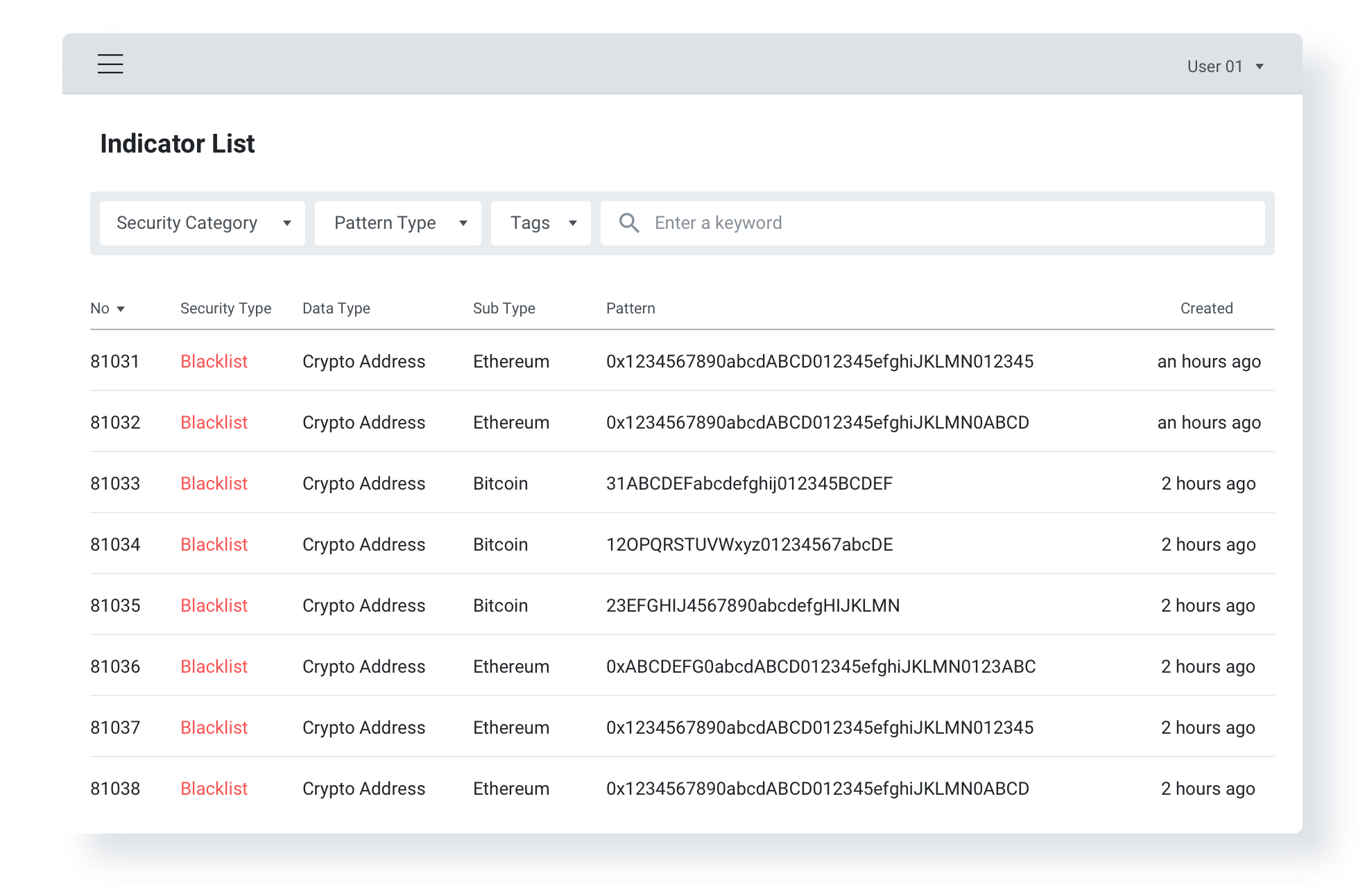 Automated crypto address identifications
Crypto addresses collected from various distributed sources are analyzed on their associations with potential cybercrimes and illicit activities such as money laundering.
Suspicious crypto address filtering
Malicious wallet involved with hacks, scams, and fraudulent activities can be filtered by our Uppsala Security transaction behavioral analysis.
Sharing threat intel in real-time
Suspicious crypto wallet addresses are gathered, reviewed, and shared with our community in real-time via our Defence Security and Threat Intelligence solutions.